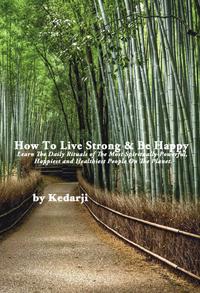 How To Live Strong and Be Happy – With Kedarji's 4 Pillars of Total Well-Being
Learn The Daily Rituals of The Most Spiritually-Powerful, Happiest and Healthiest People On The Planet.
For a limited time, we are offering a free eBook download of this book that frames the approach and methods of our offering here. You will be able to download the full eBook through the end of May, 2020.