Introduction to How To Protect the Death of Your Money Course
How The Fed Plans To Control and
Surveil You Using Digital Currency
How to Prevent the Death of Your Money

A Crash Course In Money and How to Protect Yours In the Coming Global Financial Reset
The current monetary system is a debt-based, usury system that has consistently robbed the middle class to generate wealth for central bankers, the wealthy elite and government cronies. This fraudulent system has flourished because the majority of people know little or nothing about money, where it comes from and how it is manipulated for the benefit of the wealthy elite, at the expense of the rest of us.
There are major changes to the world monetary system that are being planned and executed right now. These changes will impact how you use money, along with where and when you are able to spend it.
These changes, if allowed to be fully implemented, will establish a world-wide control grid that will give government and the wealthy elite the ability to control your money under a vast social credit system that will impact your civil liberties, human rights and your ability to use your hard-earned cash freely. This worldwide plan includes the death of real money.
The consequences will be devastating for all except the wealthy elite.
You owe it to yourself, your family and your children to learn how money really works and the steps you need to take to keep and protect yours, in light of the immanent, controlled demolition of money and the rollout of the financial control grid and world-wide social credit system. Protect your money and how you spend it.
Where: Online. Video-On-Demand. **You will have 3 months access to this course, from the date of your purchase.

Cost: $250 Discounted to $150.
Course Topics:
What Is Money?
The Four Types of Money.
Money and The United States Constitution.
What Is the Free Market and Free Market Capitalism?
The Monopoly of Taxes and Inflation.
How Banking Was Born.
What Is a Central Bank?
How Many Central Banks Are There?
The U.S. Federal Reserve – How Central Banking Works In the U.S.
Why Is Money Printed?
What Is Fractional Reserve Banking?
The Gold Standard.
The End of the U.S. Gold Standard and Its Impact On the Dollar As the World's Reserve Currency.
The U.S. Monetary System Today.
The World Monetary System Today.
Money for Nothing – The Name of the Game Is Bailout.
The Mandrake Mechanism.
Central Bank Digital Currency (CBDC) and the Digital Wallet/Digital Passport.
U.S. Congress Digital Currency Bills and How to Fight to Kill These Bills.
The Urgent Need to Abolish the U.S. Federal Reserve.
The Solution to Prevent Destructive Monetary Policy and the Controlled Demolition of Our Economy.
Steps You Can Take Right Now to Protect Your Money.
Course Leader: Kedarji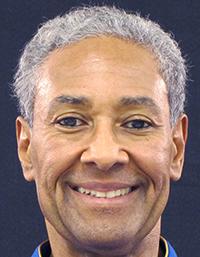 KEDARJI is the founder of The Bhakta School of Transformation. He is also the author of the Liberty Action Council Plan, an initiative to encourage communities to develop direct and sustained contact with legislators and other elected officials, and founder of Liberty Action Council Ohio. Before moving into the not-for-profit sector he worked on Wall Street for seven years, first as a trader, then as a sales rep. and later as an assistant broker. He also worked as a unit manager in the barter industry for companies like Atwood Richards and spent several years in commercial and residential real estate investing and mortgage brokering. He has studied the economics of money with some of the world's most esteemed financial gurus including G. Edward Griffin, Jim Rickards, Ray Dalio, Mike Maloney and Robert Kiyosaki.
Additional Pre-Recorded Video Instruction From: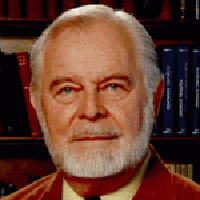 G. EDWARD GRIFFIN is a writer, documentary film producer, and Founder of Freedom Force International. Listed in Who's Who in America, he is well known because of his talent for researching difficult topics and presenting them in clear terms that all can understand.
He has dealt with such diverse subjects as archaeology and ancient Earth history, the Federal Reserve System and international banking, terrorism, internal subversion, the history of taxation, U.S. foreign policy, the science and politics of cancer therapy, the Supreme Court, and the United Nations.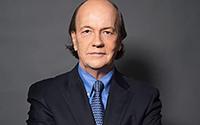 JIM RICKARDS is the Editor of Strategic Intelligence, a financial newsletter, and Director of The Jim Rickards Project, an inquiry into the complex dynamics of geopolitics + global capital. He is the author of The New Case for Gold (April 2016), and two New York Times best sellers, The Death of Money (2014), and Currency Wars (2011) from Penguin Random House.
He is a portfolio manager, lawyer, and economist, and has held senior positions at Citibank, Long-Term Capital Management, and Caxton Associates. In 1998, he was the principal negotiator of the rescue of LTCM sponsored by the Federal Reserve. His clients include institutional investors and government directorates. He is an Op-Ed contributor to the Financial Times, Evening Standard, New York Times, and Washington Post, and has been interviewed on BBC, CNN, NPR, C- SPAN, CNBC, Bloomberg, Fox, and The Wall Street Journal.
Mr. Rickards is a guest lecturer in globalization and finance at The Johns Hopkins University, The Kellogg School at Northwestern, and the School of Advanced International Studies. He has delivered papers on risk at Singularity University, the Applied Physics Laboratory, and the Los Alamos National Laboratory. He is an advisor on capital markets to the U.S. intelligence community, and the Office of the Secretary of Defense, and is on the Advisory Board of the Center on Sanctions & Illicit Finance in Washington DC.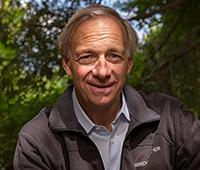 RAY DALIO is the founder and co-chairman of Bridgewater Associates, which, over the last forty years, has become the largest and best performing hedge fund in the world. He is the author of #1 New York Times Bestseller and #1 Amazon Business Book of the Year, Principles. Dalio has appeared on the Time 100 list of the most influential people in the world as well as the Bloomberg Markets list of the 50 most influential people. He lives with his family in Connecticut.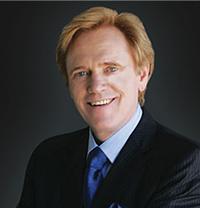 MIKE MALONEY has been an entrepreneur all his life, having started multiple small businesses over the years. In his early twenties, Mike Maloney had launched a sales firm called "Mike Maloney and Associates."
It was in 2000 that Mike Maloney took over control of his family's estate and began looking into the world of investing. He devoured everything he could get his hands on that had to do with finance. He studied the stock market, monetary policy, global economics, and more. It became his life.
The more Mike Maloney learned, the more he was driven towards precious metals. By 2002, he started buying gold at every opportunity he could, as he felt the yellow metal was undervalued. Maloney eventually decided to put 100% of his family's money into precious metals.
In 2005, Mike Maloney launched GoldSilver.com and began writing his book. In 2008, Mike Maloney released his book Guide to Investing in Gold & Silver.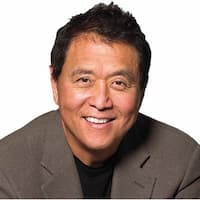 ROBERT KIYOSAKI attended Erhard EST workshops in 1974, which he claims altered his life. He founded the Rippers Company in 1977. The company was the first to introduce nylon and velcro surfer wallets to the market. Runner's World, Gentleman's Quarterly, Success Magazine, Newsweek, and Playboy have all covered Kiyosaki and his products.
Kiyosaki cofounded the Accelerated Learning Institute in 1985, a corporation that teaches entrepreneurship, investing, and social responsibility. Kiyosaki sold his education company in 1994. Kiyosaki is the author of the runaway bestseller Rich Dad Poor Dad. Cashflow Technologies, Inc., a business and financial education company that owns and maintains the Rich Dad and Cashflow brands, was founded by Kiyosaki in 1997.
Kiyosaki works through a number of businesses that he owns in whole or in part, as well as franchise agreements with other businesses that are paid to use his brand. Rich Dad LLC, Whitney Information Network, Rich Dad Education, and Rich Dad Academy are all part of this. In addition to writing the preface to Tom Wheelwright's 2012 book Tax-Free Wealth, Kiyosaki has published other books on business and financial advice.
Kiyosaki's financial and business teachings center on financial education which entails generating passive income by focusing on business and investment opportunities such as real estate investments, businesses, stocks, and commodities, with the goal of being able to support oneself solely through such investments and thus achieving true financial independence. He maintains a list of authors and other experts on real estate investing, financial planning and tax avoidance that he refers to as Rich Dad Advisors.